What are you looking for when you look at others?
What is your intention for the week?
Ask yourself…
What would happen this week if you looked only for the good in everyone you meet?
Can you do that now?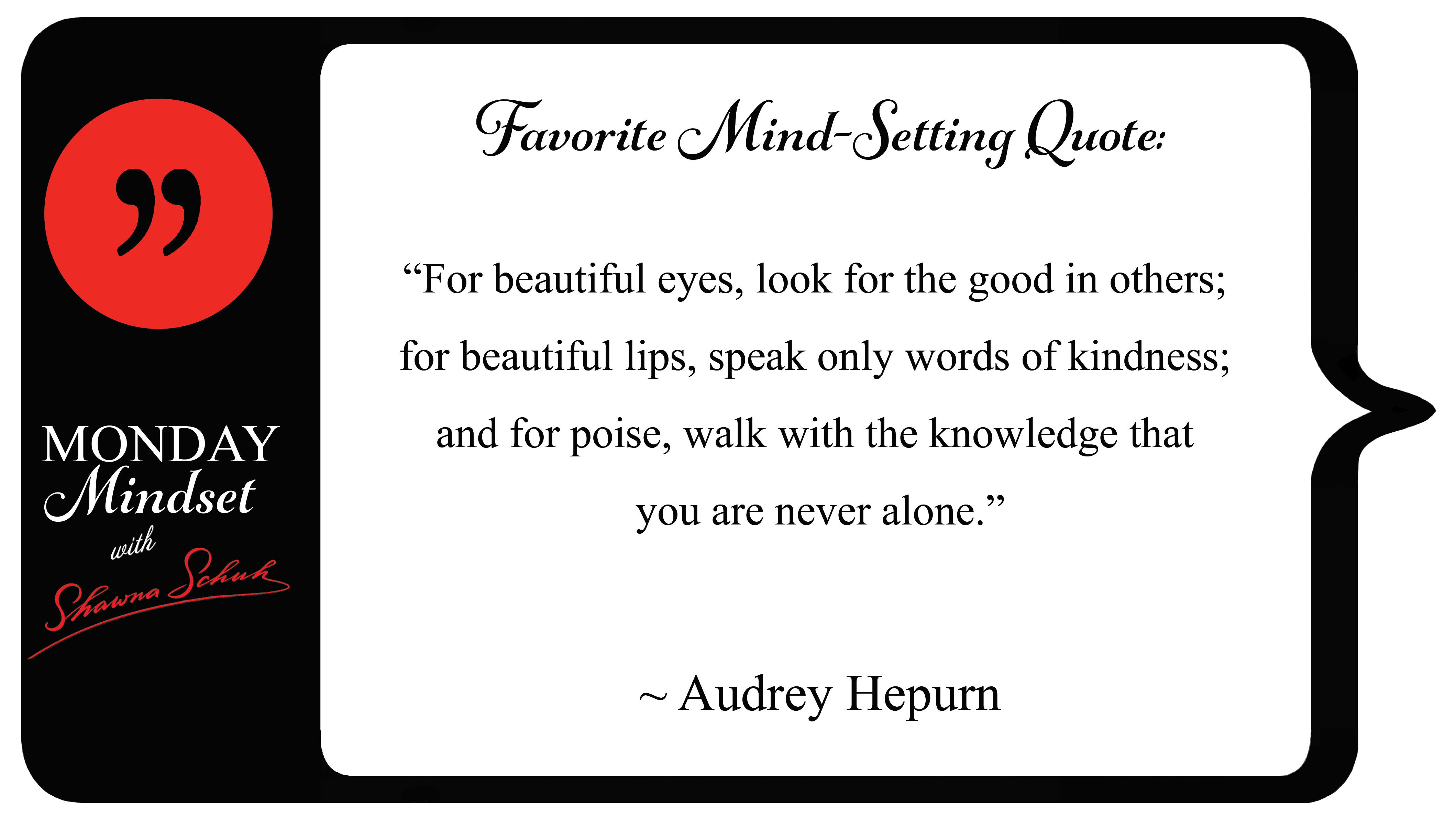 Sometimes investing in yourself is the greatest gift you can give yourself! No one and nothing can take away what you learn, the skills you develop nor the expertise you gain. Are you ready to take it to the next level? I can help you clarify and use what you have to your best advantage. Call me to find out how to hone your skills to better benefit. 503-970-5774  Or better yet, if you know of someone who you think is ready for a higher level of business coaching, please forward this email to them and share the opportunity with them.
Blessings,
Shawna Schuh, CSP


Please share this email with those in your life that you feel would benefit
from "Starting Their Week Well" each Monday.
Follow on: Facebook  |  Twitter  |  Instagram  |  Pinterest  |LinkedIn