Is your philosophy to give?
What is your intention for the week?
Ask yourself…
What gifts do I feel most inspired by giving?
Is it your sharp mind, your expertise, your leadership skills?
What other gifts do I have to give this week?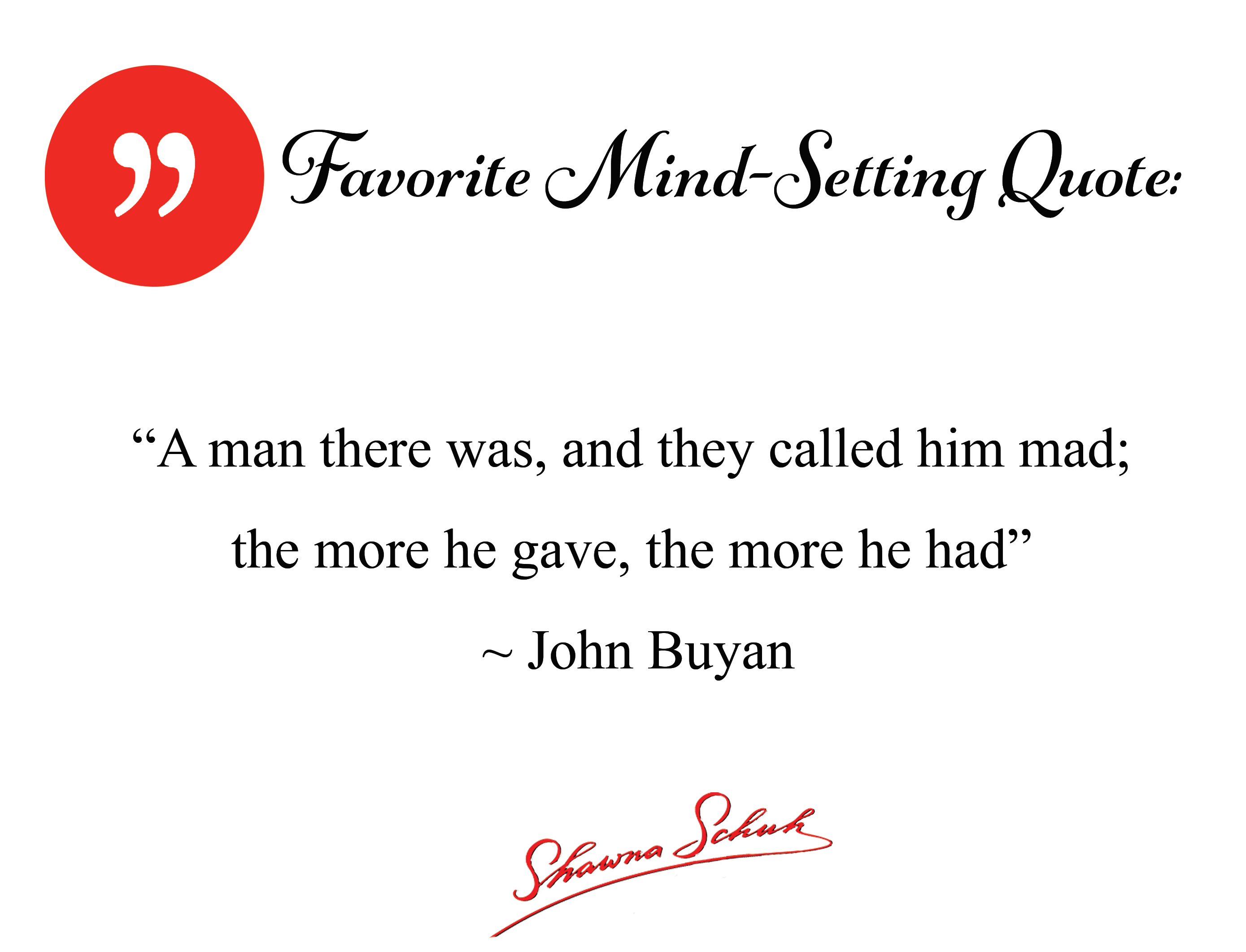 I adore you!
Blessings,
Shawna Schuh, CSP
www.WomenIgnitingLeadership.com
Do you ever wish you could get a handle on your calendar?
Below is a gift for you.  Follow the prompts for my ebook:
"Learn 3 Secrets to Controlling the Chaos in your Calendar."

If you have ever thought about taking ownership of your own leadership – Schedule a Discovery Session with Shawna.
Calendly Link-Discovery Session w/ Shawna Schuh
Copyright © 2018 |  www.ShawnaSchuh.com  | All rights reserved