Giving to You Makes Me Happy!
 
The day a person is born is a day for celebration. The woman who labored to bring this life forth. The man who provided the seed, the family that welcomes and loves the new addition – celebration! And the infant knows nothing of it.
Later that "birth day" – becomes their celebration. They turn another year older, have traversed the world for an additional 365 days, hopefully provided value or love to others.
And they get gifts.
 Gifts and cake are two very fun things about birthdays I think.
 Now, however, as I'm adding numbers up, gifts mean something different. Cake, though – that is a constant delight!
 For me now, the gifts I most relish are not things, they are people, experiences, pleasures.
 YOU are a gift – being in my circle, reading my words, commenting, sharing, encouraging. Thank you for that!
 Now I want to give you a gift. It's a task actually, that as you do it will make the world a better place and also help you have the best day of your life.
 Ready? Here is the gift:
For the rest of this day, no matter who you meet or talk to, tell that person: "YOU are Important!"
When you do this you will be sprinkling magic out that will have remarkable effects.
You are important to this business
You are important to this company
You are doing important work
You are important to the world
You are important to others
You are important to this organization
You are important to the community
You are important to this family
You are important to me
Because it's true.
People, however, need to hear it and you are just the person to share it.
Please use this gift to have the best day ever and let me know how it goes for you. That will be the best birthday gift I could receive.
Thank you, I'm off to eat cake!
Oh – Happy St. Paddys Day too!
Blessings, Shawna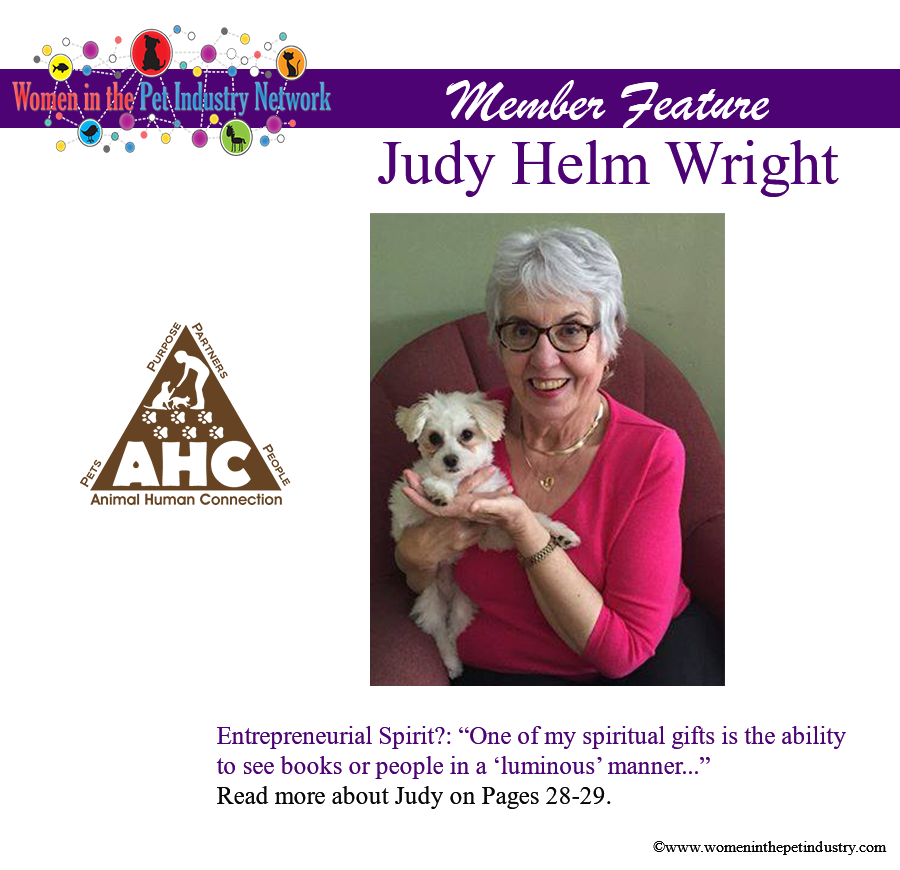 Are you attending? We are!

TUESDAY – March 21st, 2017 5-7pm – There will be a MEMBERS ONLY meetup (directions to come via email invite).

THURSDAY – March 23rd, 2017 6-8pm – A reception will be open to everyone.

Located at the Vista Cay by Millenium in the Media Room (this is directly to the left of the lobby entrance).

Shuttle line 7 will pick you up and drop you off by the fountain at circle. Emails with all details will be going out, so keep an eye out for these.

Members if you are going to be exhibiting or attending Global fill out the forms below so we can add you to your lists!

Attendees —->>>>> https://goo.gl/forms/dUytcpDAcwCqlus12

Exhibitors —->>>>> https://goo.gl/forms/RxPDlkT6byLx3G0Q2

GRACIOUSLY SPONSORED BY:

            

Our very own Pet Industry Woman of the Year – Dani McVety, DVM 
will be speaking at the APPA Professional Women's Network Breakfast.
Friday, March 24 | 8:00 AM – 8:45 AM
Room W209
Congrats and let's be there and show our support for Dani!

Learn more about Pet Industry Woman of the Year
 
Looking to leverage yourself as an expert?

Apply to speak at
Copyright © 2017 |  Women In The Pet Industry Network | All rights reserved.
Hold your horses, dogs or cats before you unsubscribe, please!
Our goal is to serve you with usable content.
If you want something we're not providing can you let us know what it is?
Click here to let us know!
Look below to simply go!
See this Broadcast in the adm