Sometimes does it feel like you're overscheduled?
Benjamin Franklin is reported to have said something you no doubt have heard before –
"Failing to plan is planning to fail,"
Do you believe it, do you live it? When do you schedule your planning? –
With our calendars so overscheduled anyway, how do we fit planning in?
I have some ideas…
1. Take a full day to Retreat – Review – Renew and Recommit. A little ReRe for you rather than Ra Ra! Ha! If you're thinking to yourself right now – "Yeah right! When can I fit that in?" Then you need it even more!  In the upcoming – Ultimate Leadership Adventure starting in January there are 4 scheduled retreats – one each quarter to do the ReRe – and it will be mind-blowing and exactly what you can use to recharge your batteries.
2. Take 15 minutes for an end of the day review. And ask 1-3 questions to clarify what you're doing and how you're doing it. These questions can be along the lines of:
What went really right today?

What skill or expertise can I strengthen?

Am I happy with the way I spent my time
3. Build in accountability with a partner or teammate. One of the women on my team is a wiz at organization and structure. She creates a running agenda and each Monday we do a review of the past week and plan the one we're beginning.
You see more value in this as you do it consistently
Knowing someone is going to ask if it's done will help you do it
Having guidelines is key to success – (we'll be defining and learning   like this in the Ultimate Leadership Adventure coming in January)
If you want to see more about taking your leadership to another level and learning some terrific planning tricks and tools – check out the upcoming Ultimate Leadership Adventure here 
 Serving Leaders Who Ignite Others
 Executive Coaching, Speaking, Columnist and Author
 503-970-5774
The new Pet Industry Woman of the Year, Dr. Judy Morgan, DVM will be speaking at the upcoming Pets And Money on December 6th in Texas. This is a new event and I'll be there too – come join us at a discount because you read this ezine!  Use code – WIPIN10
You can find out more by CLICKING HERE

 TOP WOMEN IN THE PET INDUSTRY – Winter Winner's Edition – SALES OPEN NOW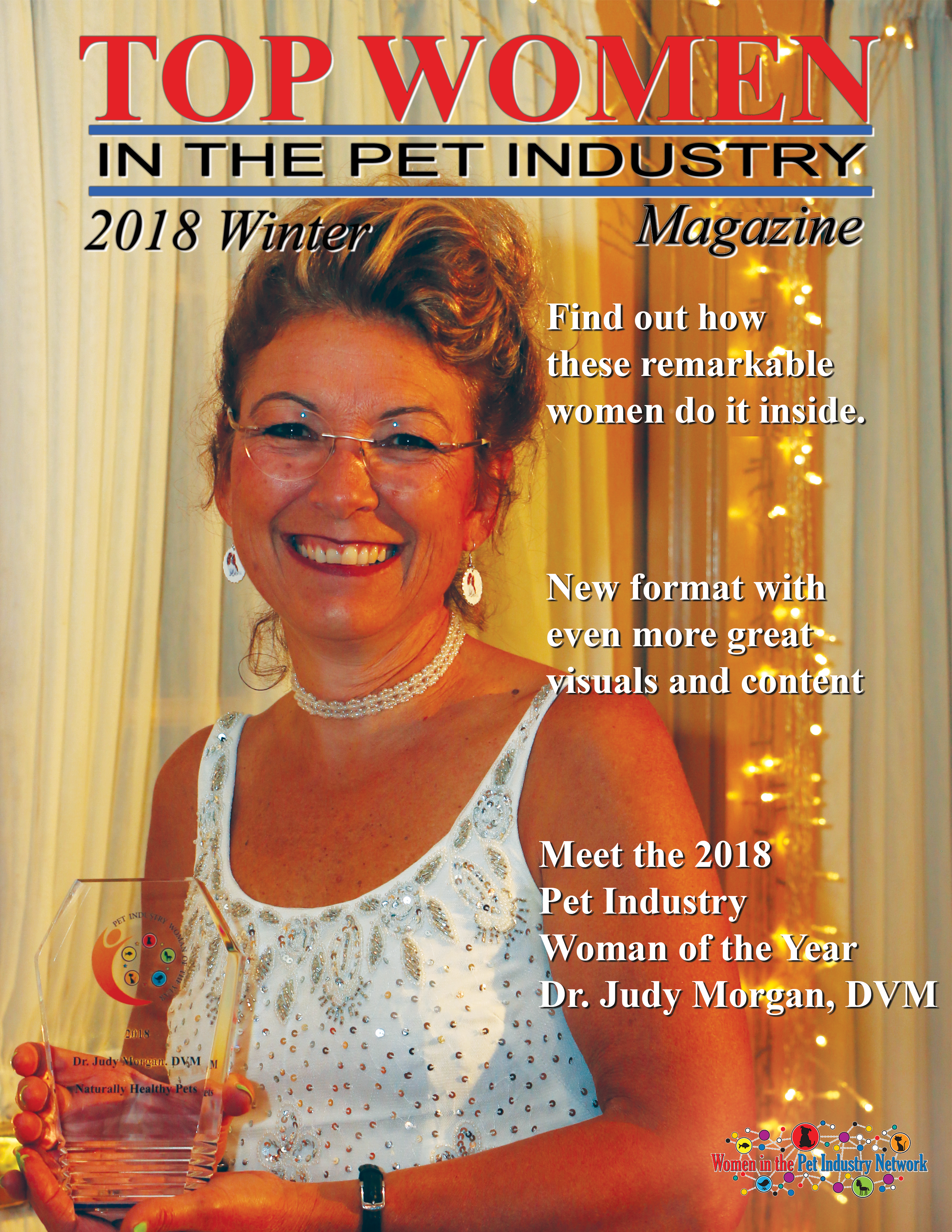 FOR MORE INFORMATION ON HOW TO GET YOUR AD IN THIS ISSUE – CLICK HERE

Do you want THE WEEKLY to be delivered to your inbox? Sign up here: http://bit.ly/2xNLEgh
Follow us on: Facebook  |  Twitter  |  Instagram  |  Pinterest  | LinkedIn
 Copyright © 2018 |  Women In The Pet Industry Network | All rights reserved.